See on Scoop.it – EconomicFactors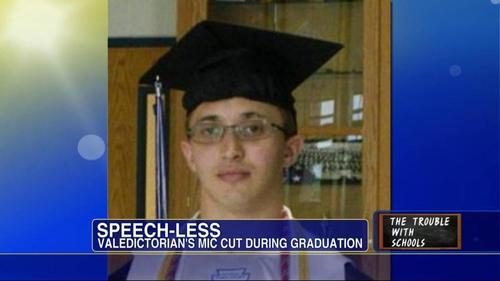 A Texas high school principal has threatened to sabotage a valedictorian's appointment to the U.S. Naval Academy after the student, Remington Reimer, delivered a speech that referenced God and the U.S.
Bill McKee's insight:
The Government school system is determined to silence "politically incorrrect" speech.. in other words, speech that gives thanks for the blessings of God or the gratitude for the US Constitution.
So when did the government decide speech of this nature.. that was not inflamatory or derogatory in any way.. must be silenced? Why? Is America becoming enamored with Marxist protocol, and setting aside the liberty, Bill of Rights, and even our Constitutional protections to satisfy a very narrow and anti American worldview?
See on foxnewsinsider.com