See on Scoop.it – EconomicFactors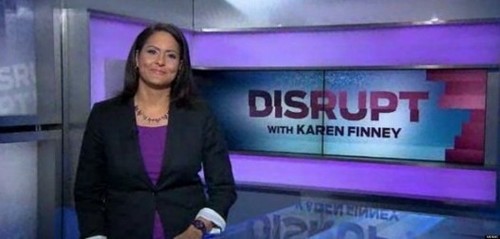 MSNBC host Karen Finney called into conservative radio host Hugh Hewitt's program on Monday for the first, and likely final, time.
Bill McKee's insight:
Liars must be careful who they talk to. A favorite tactic by the far left is to create paper tiger in an effort to deceive. Joe McCarty is often used as a scapegoat for discrediting any voice of reason that appears to be causing serious problems for he far left narrative. However, it becomes very uncomfortable when these character assasination attempts go wrong.
What follows is a perfect example of how this msnbc anchor was taken to the cleaners by her inability to concur that Alger Hiss (a target of McCarthy) was, in fact, a communist. Couldn't do it. It's a simple yes or no.. because it clearly destroyed her premise with regard to her remarks on an earlier show.
See on www.theblaze.com