See on Scoop.it – EconomicFactors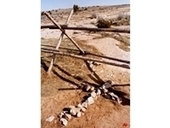 The blockbuster story that the facts in the Matthew Shepard murder case have been distorted in order to promote a political agenda is another example of the power of the left's narrative mythmaking.
Bill McKee's insight:
The "Progressive" way..
…"Because the means of cultural production–the mainstream press, the entertainment industry, and academia–are all held by progressives, fables like the one told about the tragic death of Matthew Shepard are told, retold, and regurgitated in a thousand different form and formats, from new stories that get the facts wrong to protests based on those false facts, stage plays, movies, and HBO specials all ultimately ending up in a legislative or activist ground fundraising effort"
A complete and willful lie, told over and over in order to promote an agenda is a firmly entrenched tactic in the Progressive/ Liberal. Just one more example of Alinsky tactics.. the sort of tactics taught by Obama while training "community organizers"..
See on www.breitbart.com