See on Scoop.it – EconomicFactors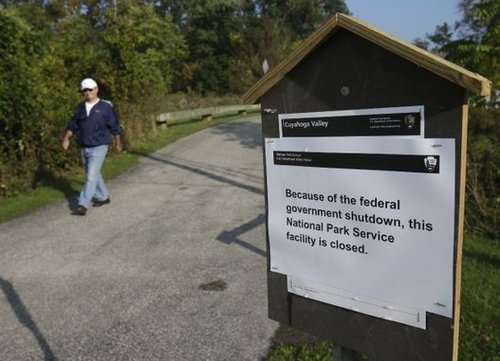 Everyone knows the phrase government shutdown doesn't mean the entire U.S. government is shut down. So in a partial government shutdown, like the one underway at the moment, how much of the government is actually shut down, and how much is not?
Bill McKee's insight:
What we have is a "selective" shutdown.. designed to maximize inconvenience .. something Statist's know all too well. None of the 200+ Government owned Golf Courses are shut down. White house is helping illegal aliens produce a demonstration at the Capital.. while closing Veteran war memorial which was financed with private money.. simply located on federal (our) land. An outdoor memorial must be "shut down"?? Only because it is the spiteful thing to do.. something the Obama people relish.
See on washingtonexaminer.com