See on Scoop.it – EconomicFactors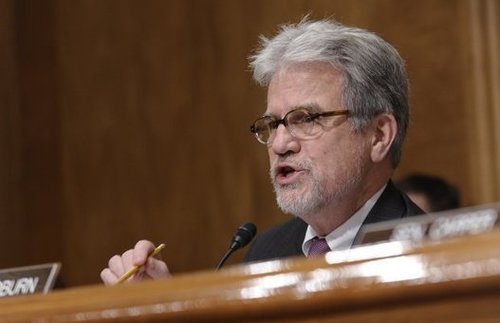 When Sen. Tom Coburn, R-Okla., pointed out that the majority of cancer centers in the country aren't covered under Obamacare while arguing that the law's problems go beyond early website issues, Senate Majority Leader Harry Reid, D-Nev., dismissed the critique as too in the weeds.
Coburn, a medical doctor battling cancer, panned the coverage offered to cancer patients.
Nineteen of the cancer centers in this country, only five are covered under Obamacare, he told the Washington Examiner Tuesday, a data point he attributed to the low payments the Affordable Care Act provides for those treatments.
Bill McKee's insight:
Harry Reid continues to show his contempt for truth. Reid is a sorry example of all that is wrong in Politics. An examination of his past, his long history of bullying tactics, a deep aversion to upholding the Constitution, and telling lies to "bolster" his position… that describes best what kind of person is helping to crumble liberty, freedom, and opportunity in America.
See on washingtonexaminer.com