See on Scoop.it – EconomicFactors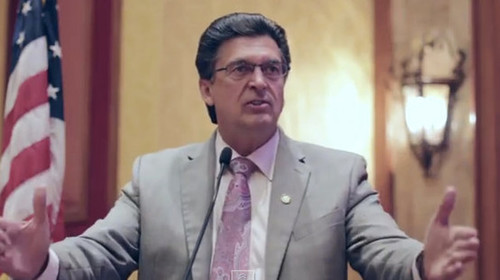 Richard Mack, a former Arizona county sheriff, was one of the better known activists to voice support for Bundy Ranch during its long-running standoff with federal officials over cattle grazing rights. In recent days, as tensions rose, he eventually made his way up to the Nevada ranch to join the fight.
In an interview with TPM on Wednesday, Mack portrayed a scene where the protesters genuinely believed they could be killed by federal agents at any moment. But he also backed off one of the more striking claims he'd made during the standoff. He caught national attention on Monday when he said the protesters were "strategizing to put all the women up at the front" in case the federal officials fired on them. He later said it "was a tactical ploy that I was trying to get them to use."
But Mack backtracked somewhat and told TPM he was mistaken when he said those things. The women had volunteered to go to the front, he said.
"The mistake I made was it was never a strategy. It was never strategized. It was never talked about. The women just did it," he said. "I was never privy to that, so I thought they did strategize that. I thought that would be the only way they would send women up to the front."
Bill McKee's insight:
So this is a glimpse of the "fundamental change" that Obama insists happen in America.
See on talkingpointsmemo.com