See on Scoop.it – EconomicFactors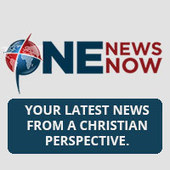 If you think filing taxes is a headache, wait until next year. That's when the government wants Americans to provide proof of health insurance.
Bill McKee's insight:
As the State continues to grow and exercise massive control over every citizen, it reminds me of the Roman Empire. Power was concentrated in the hands of the few.. and used to usurp more power from the citizens on a daily basis. Of course, this requires a massive administrative organization that ignore individuals and applies draconian and arbitrary rules, taxes, fees, regulations, laws, and more. The cost for feeding this monster is assessed on those who happen to be trapped as serfs in the system. The burden of taxes, corruption, influence peddling and more became too much and the Empire collapsed.
The same top down, massive, centralized control and command is a failed formula. It's designed to empower and enrich the few by enslaving the many. The New American Obama and friends call "Transformation".
See on www.onenewsnow.com