See on Scoop.it – EconomicFactors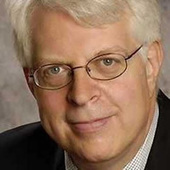 Moral standards have been replaced by feelings.
Bill McKee's insight:
As I watched the video of an experiment where a staged abduction of a young female was performed on the sidewalk of a busy street.. to see the reaction of the dozens of people within 30 feet of the obvious assault. In all the kidnappings where a handkerchief was put over the "victim's" mouth as if chloroform was being used.. almost NO bystander did more than stop, look, look around.. and carry on their business. Americans have lost their sense of duty to love and look out for one another.
It's sad, but true.. that government school teachers insist there is no God.. no moral absolutes, and we are watching the results of that lie bear it's ugly fruit all across the nation.
See on www.nationalreview.com